Non-Inflatable Baby Floater
PRODUCT DETAILS
The Non-Inflatable Baby Floater allows baby to enjoy swimming.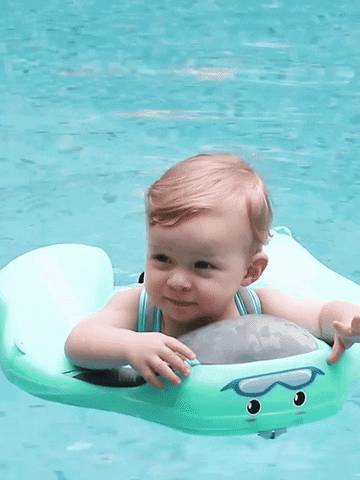 ✔️【TPU】The baby floats without smells of chemicals. High-quality swimwear fabric and TPU film wrap which looks like leather but touches like skin. Fast dry and the bacteria are hard to breed on this foam baby swim float.
✔️【3D】Soft cloth outside, pearl foam inside, fully sealed waterproof membrane in middle(easy dry)
【100% Safety Swimming Equipment】air-free swim ring float pro has gone water resistant with more safety features to create the perfect new generation swim trainer . Our unique swim trainer utilizes PearlFoam technology. No need to worry about leaking! This baby swim float has a pearl-foam body inside, buy this swimming float, buy a security for your swimming baby in the water!
【Suitable for All Infants】 Fits for 3 months - 2 years old / weighing 6 -18 kg. Perfect choice for baby/infant use in swim pool, giant soaker tub, sea...
【UPGRADED SAFETY BUCKLES】The Upgraded safety buckle provide 5 support ponits and perfect 40°angle to keep balance to aviod baby flip over and fall off. Upgraded into 2 swim ways which is backstroke and breaststroke with different buckle method. Backstroke Suitable for 3~12months baby, breaststroke Suitable for 3~24months baby.
【3RD UPGRADED VERSION]Baby Swim Float comes with a removable canopy. The removable assemble UV-PROOF canopy sun canopy covered with UPF 50+ sunscreen coating protects baby's skin away from the sun. Make baby enjoy the swimming fun in summer.
【360° FULL PROTECTION】Add removable tail, Prevent baby from flipping backwards.
TPU cover Rocket style
for 3-24 months 6-18kg baby