Easy Comfort Push Up Bra
PRODUCT DETAILS
Reduce your chest movement while keeping your breasts protected with the Easy Comfort Push Up Bra. Our front cross design provides more comfort for women because it fits perfectly and it's easy to adjust. There is optimal support to the weight of the breast instead of just squeezing it especially when you exercise or do intense activities to prevent sagging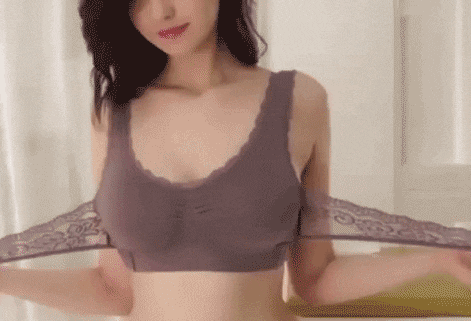 The side buckles are adjustable and give a double push up to your breast. Its silky lace edge design makes you look more sexy and beautiful. This is made of premium breathable fabric with great moisture absorption to wick sweat away so your skin won't get irritated. Straps won't slide off easily which means you can wear it confidently anywhere you go
The bra's wide design relieves shoulder burden, offers a secure fit, and has cups that stretch to conform to your shape without the need for an underwire.
HIGH-QUALITY MATERIAL: Lace front hook bras are made of Premium Polyester, wonderful durability and effective quick-drying. 

 ADJUSTABLE SIDE BUCKLE: Front cross strengthen hook and eye straps with side buckles provides double push up power to support breasts more effectively. 
PROFESSIONAL DETAILS: Flat shoulder straps give a perfect and comfortable fit. Wide elastic underband provides added support and a secure fit. Wirefree and pullover style make it more comfortable&supportive and allow for full movement while wear it. 

Form-fitting, seamless construction with cups that stretch to conform to your shape wide comfort band with no underwires.
Benefits After Buying

NO MORE Underwires
NO MORE Back Pain / Shoulder Pain
NO MORE Saggy Breasts
NO MORE Back Fat, Bulges, Spillages, and Bra Lines
NO MORE Chafing 
NO MORE Pain From Straps
NO MORE Drooping.

Size CHART
SHIPPING wORLDWIDE
Please give 4-13 days for delivery to USA.

Please allow 12-30 days for delivery