22Inch Claw Clip Curly Ponytail Hair Extension
PRODUCT DETAILS
GET VOLUMIZED WAVY PONYTAIL IN 1 SEC!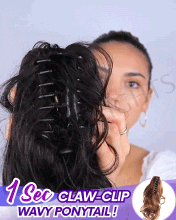 Super easy to put on with just 1 Clip - No perming or curling needed, this 22" inch extension will add instant volume and thickness to up your hair game!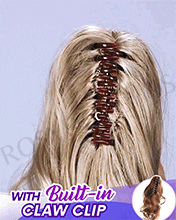 Effortlessly look fabulous with wavy, fluffy pony! Built-in claw clip will blend in seamlessly without slipping off even on windy days, keeping your pony look flawless all day long.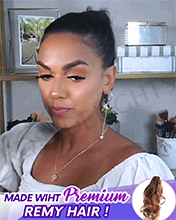 FEATURES

Effortless Wavy, Volumized Ponytail
No perming and curling needed! This 20-inch length long wavy hair extension will transform your tress into the beautiful waves in seconds.
Instant Volume Up
Fluffy soft texture hair extension adds the perfect amount of thickness and length to give your mane an extra boost.
Easy, Quick to Wear
Super easy to put on with just 1 Clip!
SPECIFICATIONS
Length: 22 inches
Colors: As Shown
PACKAGE INCLUDES
1 x Claw-Clip Ponytail Extension
SHIPPING WORLDWIDE
Please allow 12-30 days for delivery