Mud Cleaning Dust
PRODUCT DETAILS
It's inevitable that cars and electronic equipment will eventually fill up with dust,you probably don't remember how it got there, but you sure do want to get rid of it. Our Dust Cleaning Mud has just what you need. It's a non-toxic, blob of goo! Sounds weird but it's actually a fun gel which works effectively to eliminate germs and remove annoying dust.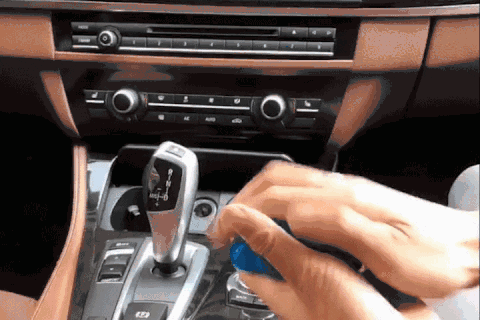 THE MOST EFFECTIVE METHOD - For cleaning annoying dust, crumbs, hair, debris, fluff, lint and loose dirt from keyboards, electronics, office equipment, car dashboard and more! 

NON-TOXIC AND GREAT-SMELLING – Not aerosol spray; the soft and flexible pillow of gel goop is non-toxic and alcohol-free, with a light, pleasant fragrance, it won't leave a smelly residue on your hands 

NO NEED TO WASH THE GEL - Reusable and lets you know when the effectiveness has run out.
Features
Extensive use and recycling: It can be recycled without cleaning. Put it in the bag and seal it after use. 

High-quality cleaning products : Cleaning gel, simple and convenient cleaning solution for PC/laptop keyboard and other rugged surface cleaning such as the car vent, camera, cell phone, calculator, Speaker and PC screen. 

Environmental protection material: Made of biodegradable gel, it won't leave a residue on the items you're cleaning,not sticky to hands,smells sweet with lemon fragrance, totally no stimulation to skin. 

Easy to use & Quickly remove dust: This cleaner could be used for over 1000 times till the color turn to dark. When cleaning finished, just put the box at cool place. (NOTE: don't wash the gel with water)
How To Use It ? 
Remove the clean Gel from the bag and knead it by hand for 30 seconds to increase flexibility 

At the crevices of the items to be cleaned, on the rough surface, press the clean Gel and then pull up 

After use, put it back in the bag and seal it

. 

 
suggestions 
Please wash your hands before use (this product has a certain degree of humidity and viscosity, when the hands have dirt, sweat, sundries, it is easy to cause sticky hands, because the cleaning gel will adsorb the column when the rubbing objects, resulting in Sticky 

Moderately knead the clean gel before use

Cleaning Gel pressed on the body for 3-5 seconds, can not be placed on the surface for a long time 

Do not clean high-temperature items, telephone receiver, earphone jack, charging hole 

After use, please put it back in the bag to keep the humidity and viscosity.
specification 
Material: Disinfectants, preservatives, boric acid, methyl p-benzoic acid, spices

Item Weight : 60gms

Color: Yellow,Blue, Green 



package includes 
SHIPPING wORLDWIDE
Please allow 12-30 days for delivery