PURC Natural Hair Growth Oil
PRODUCT DETAILS
PURC Natural Hair Growth Oil promotes hair growth, boosts focus and cleanses skin.  It is effective in reducing hair loss, thinning hair and bald patches, the regrowth of hair can make you look like 10+ years younger, boosting your confidence!   
Just a few drops can effectively stimulate the flow of blood on the scalp, increasing blood circulation so as to reduce hair loss, boosts hair growth and strengthen hair roots.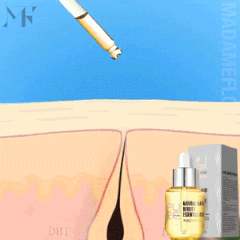 BENEFITS
-- Effectively Prevent Hair Loss
-- Stimulate Hair Grow
-- Enhance Hair Texture
-- Repair Damaged Hair
SUITABLE FOR : 
Frequent hair fall,low hair volume,hairine move up,stress alopecia
Who want to increase their hair and promote re-growth
People with damaged hair who frequently perm and dye their hair
Hair with no shine and no elasticity
100% NATURAL INGREDIENTS 
Made of natural plant extracts such as curcuma longa (turemric) root oil,melaleuca alternifolia(tea tree)leaf oil, Pelargonium graveolens flower oil, rosemary leaf oil, Salvia japonica extracts. Both turmeric and trea extracts, which  are recognized as effective components of hair growth.
HOW TO USE IT ?
Step1: Wash and dry the hair
Step2: Put 2-3 drops of Natural Ginger Hair Growth Oil on your palm
Step3: Gently massage with your fingertips onto scalp and work from root to tip
  
SPECIFICATION

SHIPPING WORLDWIDE
Please allow 12-30 days for delivery