Secret Hair Extension Band 24 Inches

PRODUCT DETAILS
No clip, No glue, No damage. Literally one minute fit hair extension for a fuller and longer hairstyle!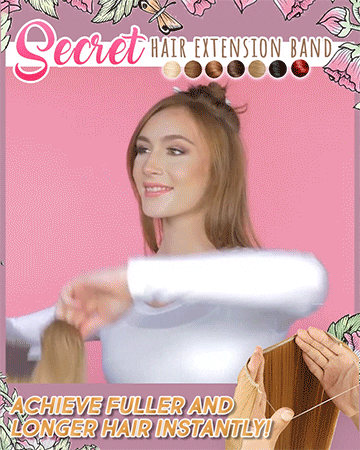 Our Hair Extension Band will make your hair fuller, longer in an invisible, painless way by instantly adding volume and length to your hair without using any clip or hair treatment.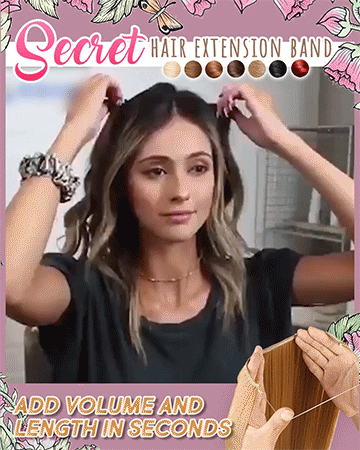 An easy to wear hair extensions, just slip it on like a head and pull your own hair over it with a transparent hair band. Perfectly blends in your hair and 100% unnoticeable! Wear it and style it according to your liking.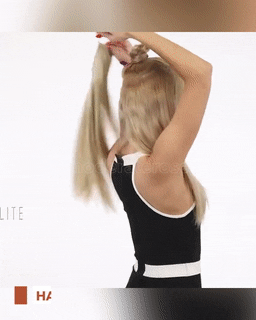 Made of premium fiber that looks natural with silky, hair-like texture. Our halo-shaped design is double drawn for perfect thickness. Perfect use on all occasions, making you look more classy and gorgeous as ever!
FEATURES:
Instant Hair Extension:
Easiest and quickest way to add volume and length to your hair, elevate your hairstyle with instant elegant waves. 

Invisible Design:
Securely tie to your head with a transparent band that can be flawlessly covered by your own hair.

Easy To Wear & Remove:
Literally one minute fit, one second remove with the hair band! Anyone can do it anytime and anywhere.

Natural & Professional:
Revolutionary heat friendly synthetic fiber looks and feels like smooth and silky real hair and can be styled with a curler or straightener up to 350 degrees. 
Flexible & Adjustable:
Simply tighten or loose the wire through the adjustable ring to fit your head. Suitable to all head sizes. Also elastic and comfortable to wear without over tightening.
Style As You Want:
Can be further dyed, curled or straightened. Also feel free to cut it for desirable hair length.

Matchy Matchy:
We offer 14 vibrant shades to ensure a seamless blend with your own hair. You can also try a hair color different from yours for a unique two-tone/ highlight hairstyle!
SPECIFICATIONS:
Length: 24 inches
Color:  14 color Options
Style: Straight, Curly
PACKAGE INCLUDES:
Free SHIPPING WORLDWIDE 
Please allow 20-40 days for delivery